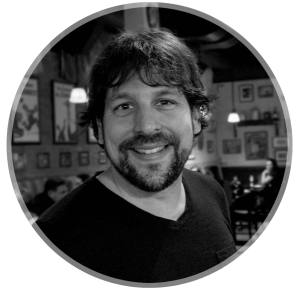 Your host, Tim Melanson talks to self-employed, home based "Work @ Home RockStars" to learn their best tips and tricks to be successful.  Tim digs deep with each of his guests to find out productivity tips, how to delegate and finding help and so much more.
If you are looking to start a home business, this podcast is a must.
The Back-StoryImagine breaking free from the confines of the monotonous corporate world and venturing into the thrilling world of entrepreneurship. That's exactly what Aaron Trahan, founder of Performance Mindset Coaching, did, and he's here to share his empowering...
read more
George Papadeas is the COO of The HOTH, aka Hittem Over The Head, an SEO and content creation platform devoted to bludgeoning its clients with awesomeness. When The HOTH was founded in 2010, the SEO space was filled with sketchy service providers who offered poor...
read more
Veronica Sagastume is a business strategist, CFO consultant, and all-around powerhouse with a passion for helping Corporate Accounting Professionals start, run, and grow their own profitable consulting businesses. With over 20 years of Corporate experience in...
read more
Kirby Ingles works with D-level executives and emerging leaders. These professionals have high potential and thrust into leadership positions with no previous leader development or training. Some of these professionals are Managers, Directors, and Vice Presidents who...
read more
Chi is a business growth consultant, digital marketer & direct response copywriter. He helps clients in the healthcare industry grow their businesses and achieve long term success through his digital marketing training, personal development coaching &...
read more
A near death experience led CEO of Alitura Naturals, Andy Hnilo, to develop a cutting-edge natural skincare line that is revitalizing the skincare market. Andy was hit by two large vehicles while crossing a busy street in 2011. A former model and high-level athlete,...
read more
Randy Rayess is the cofounder of Outgrow, a growth marketing platform focused on increasing customer engagement and boosting demand generation through highly converting calculators & viral quizzes. He is passionate about demand generation, content marketing and...
read more
FREE RockStar Formula :
7 Steps

to Success