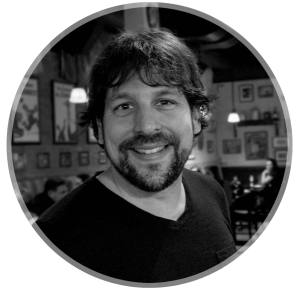 Your host, Tim Melanson talks to self-employed, home based "Work @ Home RockStars" to learn their best tips and tricks to be successful.  Tim digs deep with each of his guests to find out productivity tips, how to delegate and finding help and so much more.
If you are looking to start a home business, this podcast is a must.
The Back-StoryMatthew Brackett, a Senior Leadership Coach, Educator, Mentor, and Founder of Brackett Alliance, has 30 years of experience in the field of education and the development of individuals in successful personal and professional leadership. Trilingual, he...
read more
Jenny Fenig helps you remember who you truly are: a magic maker. Her work focuses on empowering creative women entrepreneurs to increase their confidence, impact, money and time-freedom by mixing modern with ancient practices. Jenny lives in the woods with her family...
read more
I work with B2B consultants and help them attract more clients. Specifically my work helps clients promote their hyper-focused services with strategic YouTube videos. I created Coveted Consultant to permanently elevate the training standard for how to build a...
read more
Jarod Spiewak is an entrepreneur and international speaker who has helped service-based businesses generate millions of dollars in revenue through Search Engine Marketing. He runs his agency, investment companies, and consultancy all from the comfort of his...
read more
Frank Cottle is CEO of Alliance Virtual Offices and Chairman of the Alliance Business Centers Network.  He is a recognized expert on flexible working, the virtual office movement and 'third place' working.  Prior to creating the Alliance brand, Frank successfully...
read more
Ross and Rachel are the founders of Trill Media, an Instagram marketing agency that is on a mission to help brands boost their influence and leverage the power of viral marketing. Unlike other agencies, they focus only on the Instagram marketing tactics that gain 100%...
read more
Dwayne Roberts started as an entrepreneur selling knock off perfumes at the age of 19 then progressing to real estate until he found the world of online marketing. Dwayne has made over 1 million dollars using online lead generation techniques and now teaches others...
read more
FREE RockStar Formula :
7 Steps

to Success