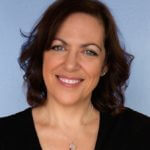 Donna Brown helps her clients find their fabulous!  She is a mindset coach, Reiki Master, crystal healer and author and speaks on topics such as power of positive thinking and the Law of Attraction. She recently shared her story in a collaborative work entitled "Women Who Ignite". She is thrilled to empower others to live the life of their dreams; her desire is helping others find their fabulous by assisting them to uncover their true passion. She enjoys guiding her clients to find the crystals that speak to them and provide the healing energy they are seeking.   She especially loves sending her Reiki infused crystals to her Crystal of the Month Club members and often receives messages that the crystal was exactly what they needed.   
How Donna became a Work @ Home RockStars
Donna shares how she overcame her greatest challenge
Listen to Donna's story about when she jumped off a cliff
Be a role model for your kids and be accountable
Donna talks about her "tribe"
The power of the Moon!
"When you are grateful, you find more things to be grateful for"
How to enlist the support from those around you
Website:
www.donnabrowndesigns.com
Special for listeners: 25% off coaching services and crystals (crystal of the month not included).  Discount code is Rockstar.  Please email Donna@DonnaBrownDesigns.com for special pricing.