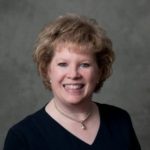 Susan Barber is an Executive Leadership Coach with 20+ years as an Information Technology and Leadership Executive.  She left her corporate career to start her own business as an Executive Coach with a focus on helping leaders and their teams reach their potential.  She partners with business professionals to accelerate their results by building confidence, enhancing their leadership skills and finding their authentic voice.
How Susan became a Work @ Home RockStar
She shares some of her biggest mistakes
Why is having a coach important
How Susan finds help in her business
How to make it work when you don't have an actual home office
Procrastination? 🙂
Pay attention to what other people say your strengths are
http://susanmbarber.com/
Special Offer:
The ReVISION Group Program – Why do some people make it look so easy? How do they always seem to be on their game and achieving their goals? What if 2017 was your BEST YEAR and you were the one achieving your goals? The choice is yours when you make the decision to learn how to live your life by design.  
Susan is offering rockstars 10% off.  Click here to learn more about the 6-week ReVISION Group Program.   ReVISION will be starting on January 31st.