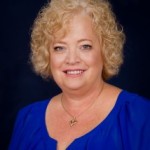 Karen Repoli, is a successful entrepreneur who has realized her dream of owning a successful business and having the freedom to live the lifestyle she desires. A seasoned business professional with 30 years of experience in office management, internet marketing and bookkeeping, she holds a Bachelor of Science Degree from the University of NC, Greensboro and is VACertified. Karen's practical, proven systems help entrepreneurs accomplish their business goals. Karen is passionate about helping motivated entrepreneurs so they can manifest their brilliance to the world. She is the author of How To Create, Publish and Sell Your eBook as well as several ebooks including The Nuts and Bolts Series. This series includes books on Coaching Management, SEO, Social Media and Webinar Management. These manuals provide entrepreneurs with the practical tools they need to grow their business. Also, she is the Charleston Internet Business Examiner on Examiner.com. Examiner.com is a top 100 website, reaching over 37 million unique visitors a month.
FAVORITE HOOK (Quotes from the Interview)
Communicate with your significant other so that they understand what you are doing in your business.
3 TOOLS & TIPS
Work when the baby sleeps!
Develop hand signals to indicate to your family when you are working
Setup a blog!
Karen's Book Recommendations:
<iframe style="width:120px;height:240px;" marginwidth="0" marginheight="0" scrolling="no" frameborder="0" src="//ws-na.amazon-adsystem.com/widgets/q?ServiceVersion=20070822&OneJS=1&Operation=GetAdHtml&MarketPlace=US&source=ss&ref=ss_til&ad_type=product_link&tracking_id=timmela-20&marketplace=amazon&region=US&placement=125958965X&asins=125958965X&linkId=4ZUSZW7SELILNNLS&show_border=true&link_opens_in_new_window=true"> </iframe>
<iframe style="width:120px;height:240px;" marginwidth="0" marginheight="0" scrolling="no" frameborder="0" src="//ws-na.amazon-adsystem.com/widgets/q?ServiceVersion=20070822&OneJS=1&Operation=GetAdHtml&MarketPlace=US&source=ss&ref=ss_til&ad_type=product_link&tracking_id=timmela-20&marketplace=amazon&region=US&placement=0974279080&asins=0974279080&linkId=TIG2K4OVM5624H3G&show_border=true&link_opens_in_new_window=true"> </iframe>