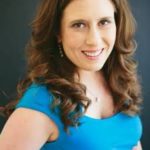 Whitney Nicely is the queen of real estate in east Tennessee. This is THE place to learn about flipping, flopping, listing, buying, investing and learning about real estate. Whitney has a natural ability to turn another boring real estate lesson into a DIY weekend project or Honey Do list to help achieve your real estate goals. Whitney shares tip, tricks and tidbits to being successful in real estate- no matter what stage of the game you're in!
Whitney comes from an entrepreneurial family who broke off from the family to start her own business in her early 20s
How she went ahead with her business even though her husband and family didn't understand or support her
The first 5 people that bought from Whitney were strangers
Whitney has a great band that takes care of parts of her business
Buy Real Estate now, and don't sell!