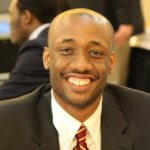 I work with B2B consultants and help them attract more clients. Specifically my work helps clients promote their hyper-focused services with strategic YouTube videos.
I created Coveted Consultant to permanently elevate the training standard for how to build a consulting practice. This work transforms intelligent, technically-oriented, stalled leaders of consulting firms into insightful, inspired, business architects.
Good Note : do the best you can and you'll be alright
Bad Note : buying training is not the same as buying a result. Make sure you are ready to spend 90 days using what you are buying.
Practice Makes Perfect : Practice your sales conversation with other people
How to attract fans : Content sets context for the conversation that closes sales
Instrument of success : Using pen and paper constructively in a morning discipline