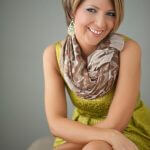 From climbing the corporate ladder to entrepreneurship, Erica Castner is not a stranger to the professional development world. She is the founder of Queen of Results Coaching & Consulting, a company dedicated to helping professional leaders communicate their message with power & poise. Erica is also the host of the podcast series, Power Factor Biz Chat, where she interviews leaders about their journey to success.
FAVORITE HOOK (Quotes from the Interview)
When hiring someone in your business… Make sure they have a coach!
3 TOOLS & TIPS
Raise Capitol before you start your business
Have a good business plan
Work your full time job during the day and side hustle for your business in the evenings