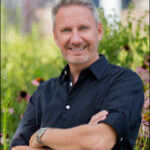 Jeffrey Shaw delivers
inspiring and actionable keynotes, workshops and presentations for audiences of entrepreneurs, creative thinkers and service-based professionals. He is often described as a balance of motivational and thought-provoking; conceptual yet practical; a visionary with an eye for results. Jeffrey blends his training as a public speaker, experience as a business coach and vision as a photographer, to create programs that are dynamically delivered, retainable and visually captivating.
Are millennials entitled?  Is that a good thing or a bad thing?
Learn how to avoid being offended when people don't want to buy your product/service
Give people time to process your offer instead of filling the quiet space by talking more.
BIG ADVICE:  Own It!  Figure out your message and OWN IT.