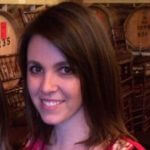 Hi. I'm Jen Briney. I'm the host of Congressional Dish. My husband and I currently live in Walnut Creek, CA but I was raised and went to school in Southern California. I have a degree in Communications from Loyola Marymount University. Congressional Dish is my full time job. Congressional Dish is different from the "political" shows you have seen on television and have heard on the radio. Congressional Dish is not owned by a big company. There are no screaming matches. There are no commercials. The listener-supported Congressional Dish podcast is a show about the Congress and Jennifer Briney, the host, reads the bills that they pass.
Instead of going to grad school and learning journalism, Jen avoided the student load and started a podcast
Great ideas usually come from the path least followed
Jen's advice to herself is to calm down and not to sweat the small stuff.