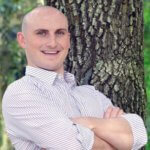 I started off selling textbooks in my dorm room before discovering Amazon. I scaled a 25 million dollar Amazon business selling toys and baby products, but always struggled to hire help. College kids were unreliable and no US adults wanted to work for a 20 year old entrepreneur. One day a friend of mine introduced me to the virtual hiring space and I became addicted.
I set out to build a virtual assistant army, but quickly got frustrated with the poor quality and time commitment it took to hire on Upwork. I set out to build a better marketplace that pre-vetted virtual assistants before they were allowed on the platform, quickly matched them up with clients, had 24/7 support in case the smallest thing went wrong, and a no turnover protection where we covered replacement costs if someone quit.
Good Note : The story of selling a business.
Bad Note : Don't put all your eggs in one basket.
Band : What jobs to delegate.
How to get fans : Meet new people, appear on podcasts and create new content.
Filling the hat : Try lots of things that don't cost a lot. Stop doing the ones that don't work and double down on the ones that do work.